From Neuromodeling to Computational Psychiatry and Computational Psychosomatics
The TNU is an interdisciplinary research group consisting of engineers, physicists, computer scientists, biologists, psychologists and clinicians. We are part of the Institut for Biomedical Engineering at the University of Zurich (Medical Faculty) and ETH Zurich (Dept. of Information Technology and Electrical Engineering).
Our work is concerned with Neuromodeling and Computational Psychiatry. Neuromodeling deals with the development of mathematical models that infer cognitive and neurophysiological processes from non-invasive measures of behaviour and brain activity. The goal of our research is to establish such models as clinically useful, quantitative "computational assays" that can diagnose mechanisms of psychiatric and psychosomatic diseases in individual patients and enable individual treatment predictions for targeted therapy. This clinical application is referred to as Computational Psychiatry and Computational Psychosomatics, respectively.
At the TNU, computational scientists and clinicians work together in shared offices and jointly operate a research clinic for evaluating computational models in patient studies. This clinic is designed to cater for the needs of patients, offering a warm and friendly atmosphere that is suitable even for acutely ill patients.
Our scientific work is exclusively financed by universities, public research organisations, and charities. We do not obtain any financial revenues from our scientific studies, nor do we accept money from the pharmaceutical industry.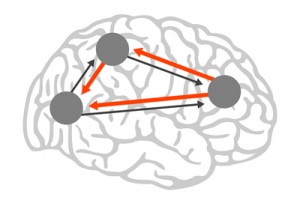 Our scientific studies use a variety of different measurement techniques:
functional magnetic resonance tomography (fMRI)
electroencephalography (EEG)
cognitive testing
pharmacological investigations
physiological investigations(e.g., ECG)
virtual reality (VR)
non-invasive brain stimulation methods (e.g., percutaneous vagus nerve stimulation)